Master The Art Of Online Business Management
An Advanced Training Program for Professionals Seeking to Leverage their Operations, Management and Administrative Experience into a Thriving Work-From-Home Business
The Certified OBM® Curriculum
Since 2009, the Certified OBM® program has been widely recognized as the authority for training leaders in Online Business Management.

Designed by a team of Certified OBM® professionals, online business owners, and Ph.D. level Adult Learning and Instructional Design experts, this training equips our students with the learning experience they need to succeed in today's digital economy.
Module 1: Online Business Trends
Explore the demand for Online Business Managers, revealing crucial trends, growth stages, business models, and the OBM 'sweet spot.'
Module 2: OBM Leadership
Master the art of leadership as an Online Business Manager. Learn how to take charge, lead effectively, and exceed client expectations.
Module 3: Planning
Unlock the key to OBM success through effective planning. Master 90-Day Plans, project and launch plans, and planning strategies.
Module 4: People
Learn to build and lead successful online teams as an OBM. Master team structure, hiring, onboarding, and effective leadership.
Module 5: Systems and Processes
Module 5 focuses on centralizing operations, optimizing systems, and creating SOP guides for online businesses, emphasizing the use of essential tools, a Systems Assessment, and project management tools to enhance efficiency.
Module 6: Progress
Gain skills for executing plans effectively and achieving established goals. Learn to monitor and analyze critical business metrics, master key OBM touchpoints, excel in project and launch management, and efficiently oversee daily operations.
Module 7: The First 90 Days
Learn how to launch a successful partnership with a new client. We'll provide you with the "OBM Ops Review" and help you create a First 90-Day Success Plan, setting the stage for long-term client success.
Module 8: Build Your OBM Business
Now that you've gained the OBM skillset, it's time to turn your dreams into reality by building your own successful OBM business. We provide step-by-step guidance and templates to help you establish your business and secure your first premium client.
Everything you need to succeed, and more
Master the online business management skills at your own pace, aligning your education with your goals and schedule.
Weekly Group Coaching Sessions
These interactive sessions foster real-time discussions, questions, and a deeper understanding of key concepts.
Private Facilitation Sessions
Experience personalized one-on-one private facilitation sessions with your OBM Mentor, tailored to your unique learning needs.
Instructor Reviewed Projects
Gain practical experience through hands-on projects, receiving expert feedback to refine your skills and enhance your client offerings.
Kickstart your entrepreneurial journey. The boot-camp gives you training and templates to get your business up and running quickly.
A hands-on experience that walks you through the client collaboration process, arming you with vital skills for a successful OBM career.
Participate in IAOBM's Certification Week, a pivotal step towards earning the prestigious Certified OBM® designation.
Boost your business and attract clients with our post-certification coaching program, providing real-time support as you start your OBM career.
One Year IAOBM Membership
Experience an extra year of support, coaching, and community, ensuring ongoing learning, networking, and OBM career guidance.
Access workbooks, frameworks, templates, and checklists to streamline your OBM journey and optimize your client work.
FLEXIBLE TO FIT YOUR SCHEDULE
Start Today with our
Private Mentorship Program
On-Demand Training with
Unlimited 1:1 Support
With over 300 graduates, we've cracked the code on results. We offer a hybrid on-demand learning experience with unlimited 1:1 support, including private accountability, mentorship and milestone sessions, personalized instructor feedback on all of your projects and business assets, and access to weekly group coaching sessions. Our unique learning structure empowers you to succeed, on your terms.
7 Months Access to Weekly Group Coaching Calls

Lifetime Access to program materials

Private Facilitation Sessions with your trainers

OBM Mentorship & Accountability

On-Demand Integration Sessions

Projects with Instructor Feedback

Capstone Project with Instructor Feedback

Biz Launch and Coaching Program

Industry resources and toolkit

Variety of OBM Institute exclusive bonuses

A seat at the January 2024 "Certification Week", offered through the International Association of Online Business Managers (IAOBM), where you will demonstrate your skills to achieve the Certified OBM® designation.

One-Year IAOBM Membership (starting February 2024), including community and advanced training opportunities.
AN EXTRA BONUS FOR YOU
Bridge to Success Starter Package
A game-changer for students eager to jumpstart their success. This kickstart toolkit is designed to empower you with the tools and strategies needed to confidently sell a bridge package right from the start. Upon successful completion of Module Three, you will receive a ready-to-sell package.
Frequently Asked Questions
How does enrollment work?
Because we only accept 10 new students per month, we've implemented a simple interview process for each of our students. Upon scheduling a call, you'll meet with a trainer to discuss your goals, challenges, and how our program can benefit you. If it's a match, we'll guide you through enrollment.
When does the program start?
Our program is designed to work with you and your schedule. Because we accept students on an ongoing basis (with a max of 10 students per month), the program starts whenever you're ready to start! Upon enrollment, you'll be onboarded to the program, and you'll be able to jump in and start learning right away.
What makes this program different from the others?
With over 300 successful graduates, our approach empowers students to excel in online business management. We blend theory, hands-on experience, and real-world application to build your competence and confidence.


As accredited trainers with the International Association of Online Business Managers, successfully completing part one of our Certified OBM® program earns you the 'Certified OBM®' designation.


But our commitment goes further. Our program includes advanced business coaching and mentorship as we help you attract and work with your ideal clients. We support you in applying your skills in the real world, offering a transformative experience that enhances your abilities and nurtures your entrepreneurial journey.
How much does this program cost?
The price of the official Certified OBM® program is $3997 and is set by the International Association of Online Business Managers. As accredited trainers, we are authorized to offer a $500 savings at the time of your interview, along with flexible payment options. When you train with us, we offer additional advanced training, resources and private support that is available exclusively for our OBM Institute students. These valuable "program extras" are above and beyond what is offered through the standard Certified OBM® training and is what sets our students apart in terms of their ability to attract, sign and WOW! their clients. As an OBM Institute student, there is no additional cost for these exclusive bonuses.
What if I have more questions?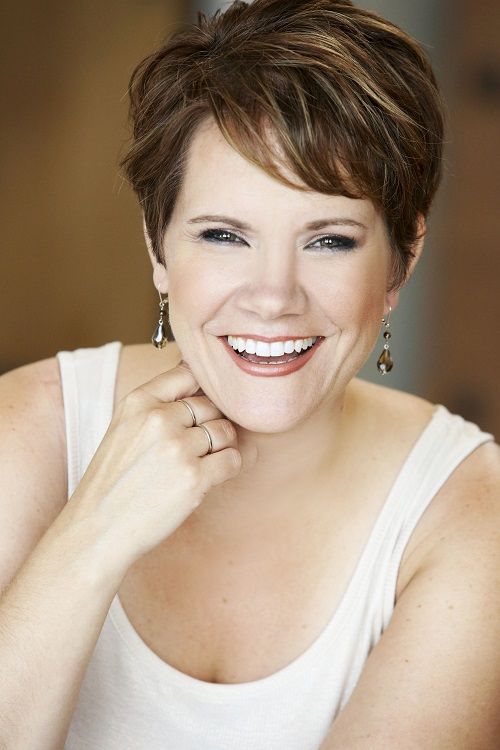 Tina Forsyth, founder of the OBM
profession, the Certified OBM® program
and the International Association of Online
Business Managers.
A perfect partnership
With over a decade working as Online Business Managers, it was time to share our experience with others. Partnering with Tina Forsyth and the International Association of Online Business Managers (IAOBM) was the obvious choice. OBMI is an accredited training partner with the IAOBM. This allows us to provide our students with world class training and the opportunity to earn the industry's most respected designation.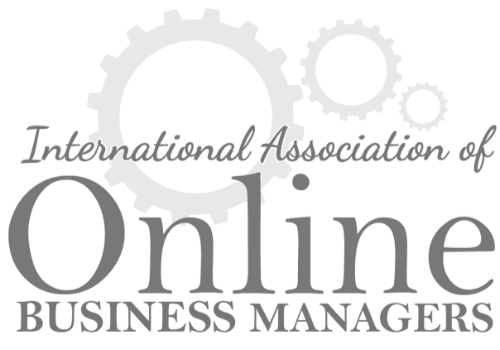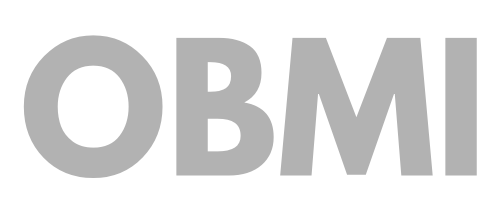 ASK ABOUT THE Retro PricING SPECIAL
Enrollment is Open
We are currently accepting applications for our
November
intake
. Limited spots available.
New Flexible Payment Options
Book now to qualify for the
Retro Pricing Special!
Use the link below to schedule a conversation with our training team.
The OBMI trainers and coaches have been so valuable to my experience! They are fantastic. They take you through a process that is extremely thoughtful, and truly helps you retain the information shared. Loved the process!
Darcelle R.
My experience has been amazing. The coaching has honestly blown me away - it's been everything I could've hoped for and more. Feeling incredibly supported and that I've got an amazing safety net that's rooting for my success.
Blair P.
I highly recommend OBMI to anyone who wants to refine their online business management skills. The OBMI team members are professional, thorough, and supportive. Definitely a life-changing experience and program.
Michelle R.
The OBMI trainers and coaches have been so valuable to my experience! They are fantastic. They take you through a process that is extremely thoughtful, and truly helps you retain the information shared. Loved the process!
Darcelle R.
My experience has been amazing. The coaching has honestly blown me away - it's been everything I could've hoped for and more. Feeling incredibly supported and that I've got an amazing safety net that's rooting for my success.
Blair P.
I highly recommend OBMI to anyone who wants to refine their online business management skills. The OBMI team members are professional, thorough, and supportive. Definitely a life-changing experience and program.
Michelle R.
Empty space, drag to resize
The OBMI training was very logical and thorough. As I dove into the modules and participated in the live class interactive calls, I greatly appreciated having a clear roadmap with step-by-step instructions, so I wasn't having to build an entirely new business model - the foundation was set up for me! I also felt incredibly supported with the additional skills and business coaching calls. OBMI has the training, experience & background to address all the common questions & concerns, which makes them an incredibly valuable resource as I launch my business.
NIchole, OBM INSTITUTE GRADUATE
The education and support from team OBMI are truly bar none. I often asked what the catch was - their support and guidance was endless. I believe I would have given up without their support. And I even got my first client half way through the program and I then signed Lyft corporate soon after.
CARIE, OBM INSTITUTE GRADUATE
From my first phone call with the OBM team to post-certification, I've been so impressed, educated, guided and mentored by the best-of-the-best. They've been responsive, helpful and encouraging throughout the entire process and I know I'm walking into my new venture as prepared as I could possibly be due to them. As someone who is typically a skeptic, I encourage you to place your trust in the hands of the OBMI team, be a sponge and absorb everything you possibly can.
LINDSEY, OBM INSTITUTE GRADUATE
Empty space, drag to resize
The program has really exceeded my expectations and I loved every aspect of it. The practical projects are an exceptional way to apply what you learn during the program and the personalized feedback is so valuable and helpful for the learning process. The support from the team has been incredible since day one! The coaches are extremely knowledgeable, and dedicated - it's a real pleasure to be taught by them!
Ambra B. OBM INSTITUTE GRADUATE
I looked at several options for OBM certification/accreditation. I was torn between two programs initially, but I am very glad that I selected OBMI. The trainers are knowledgeable, thoughtful, patient, and encouraging. I always felt they were dedicated to my success. Great mentors.
Julia G. OBM INSTITUTE GRADUATE
Your support was much needed during the course. Thank you for believing in me and giving me grace when I needed it. The thing that stood out to me most was the trainers ability to make sure I took accountability to get through the program. The coaching calls and the emails really helped me to push through.
MIRENA, OBM INSTITUTE GRADUATE
Empty space, drag to resize
The team at OBMI was fantastic to work with. They truly cared about our success, offered helpful feedback, and were available to help us in our journey. If anyone is considering becoming a certified OBM, I would send them directly to OBMI.
DARCELLE, OBM INSTITUTE GRADUATE
The OBM Institute is seriously a game-changer. The trainings, exercises, and sessions all ensure that you have many different ways to learn the material and to put it into practice. I feel so prepared to take on clients because of the OBM Institute. Definitely worth the investment!
ELLYN, OBM INSTITUTE GRADUATE
This training and team are exceptional. The trainers are incredible and having the added elements of the business as well as the mindset coaching made this training excellent. I felt very supported during this process in every way. This allowed me to feel ready for Certification week as well as embarking on this new career.
SANDY, OBM INSTITUTE GRADUATE
Empty space, drag to resize
The team at OBMI was fantastic to work with. The OBMI team were amazing in providing in-depth feedback and advice throughout the program and after. We were constantly kept informed of calls and encouraged to reach out with questions. There is an abundance of resources for anybody starting and needing some clarity and guidance along their OBM journey. I was able to complete this program feeling confident and better prepared to support my clients.
AISHA, OBM INSTITUTE GRADUATE
I have loved walking through my OBM journey with OBMI. The education I received through the training videos and support given through live calls, laser sessions, and email was unparalleled.
T
he OBMI team always went above and beyond to make sure
I had what I needed to be successful during certification week and with my clients. I feel
confident in my skills and it's because of the OBMI team.
SHOSHIE, OBM INSTITUTE GRADUATE
I highly recommend the training program and coaches at OBMI.
The individualized feedback and availability helped me through my stuck spots and gave me the confidence to press forward.
The
trainings and assignments provided direct preparation and learning around exactly what I needed to know for certification week. I have also greatly appreciated the back end coaching provided after certification week. The team at OBMI go above and beyond!
SARAH, OBM INSTITUTE GRADUATE
Empty space, drag to resize
The content is targeted, relevant and useful
.
I have loved going through this training with OBMI. Despite having worked in the industry already I found the projects and cert week challenging and rewarding
. I have gained so much clarity from the combination of the learning resources and the direct 1:1 time. The support team are amazing.
I felt I could reach out about anything
-
tech, curriculum, clients - and get thoughtful, helpful responses.
LucEIda, OBM INSTITUTE GRADUATE
I considered this program for a very long time before signing up. I am so glad that I finally took the leap! This program exceeded my expectations; the coaches and support team were all incredible.
The course load was rigorous is the best possible way; I felt challenged and fully supported.
After becoming certified, I was guided step by step in transitioning my current VA clients into OBM clients. Thank you so much!!
Jess, OBM INSTITUTE GRADUATE
Shar, Wade, and the entire OBMI team were AMAZING! The personalized feedback, regular coaching calls, and laser sessions support in whatever learning style I needed in the moment. The added focus on mindset made huge difference in not only confidently passing certification, but also launching my OBM business. Thank you Team OBMI!
TANIA, OBM INSTITUTE GRADUATE
Empty space, drag to resize
My experience with Shar, Wade and Hayley during my OBMI training was honestly a truly wonderful experience.
They are very
supportive, positive, patient and have TONS of valuable and applicable experience
to share. After the cert week the additional training with Tina is also very thorough and thoughtful. The program really sets you up for success from beginning to end. Of
course you have to be ready to do the work and able to put in the time, but if you are ready to start on a new path, they will prepare you for it!! I have LOVED my journey!!! Thanks OBMI!
LAURA, OBM INSTITUTE GRADUATE
OBMI is
with you every step of the way in getting your OBM business up and running with clients
! You will not go wrong in choosing to work with the OBM Institute team for becoming a Certified OBM as well as the creation, or growth, of your OBM business! I absolutely cannot say enough good things about OBMI! OBMI was instrumental in my ability to transition my clients. I will forever be grateful for their support, guidance, and friendship in
making my entrepreneurial dreams come to life!
COLE, OBM INSTITUTE GRADUATE
The OBMI was a great resource for providing training to
shift from corporate management to supporting small and online businesses.
As a retired manager, I had the leadership skills to thrive as an OBM, but I lacked the confidence. OBMI helped me to shift my mindset, sharpen my skills and build the confidence I needed to take the leap into freelancing. I
signed my first retainer client the same month that my certification results came back. The coaches at OBMI helped me with talking points, preparation and role playing for meeting with the client. I'm grateful that I made the decision to take the training through OBMI to start my OBM experience!
Michele, OBM INSTITUTE GRADUATE
Empty space, drag to resize
It is one of the best course experiences I have had for this price point
.
Given the quality of the material + support + follow up. I am very likely to refer this program to others.
SteveN, OBM INSTITUTE GRADUATE
I really loved the OBM training - I feel more prepared and confident to work with OBM clients and grow my business. I loved the resources, the laser sessions, and the mastery projects that helped to deepen the learning.
Alyssa, OBM INSTITUTE GRADUATE
Shar and Wade went above and beyond to provide high-level training. I was able to get my first retainer client during the program.
OBMI offers unmatched support in the industry!
Thank you OBMI!
SABRINE, OBM INSTITUTE GRADUATE
Empty space, drag to resize
From Day 1 , the entire team has been incredibly supportive and the content was presented in such a great way that it made learning new skills fun. I was excited about the lessons and
even when it seemed like something I had never heard of, I didn't feel stressed because the training covered it all

!
When I joined I was just a VA looking to up level to more. Throughout the process I was able to use the skills I learned in each module to support my current clients and let them see how much more I could provide. The experience has been worth every penny!
CHARLOTTE, OBM INSTITUTE GRADUATE
I have been in business for more than a decade and I LOVE the work I do. Until recently, I referred to myself as a virtual assistant despite my natural inclination to function more as a partner with my clients.
T
o say that enrolling in this program has been hands down, the best decision I have ever made for my business would be the understatemen
t of the year.
It has truly been transformational! In fact, one of my current VA clients hired me as his OBM before I even completed my certification.
JUANITA, OBM INSTITUTE GRADUATE
This program is one of the best programs I have ever taken. The support is so valuable, alongside
t
he training materials and templates, which have helped me in my work with my clients from day one
.
You are not just trained on all the relevant skills that an OBM needs to be successful, but also on the mindset needed to be a leader in your work, and boost the confidence that you can deliver excellent results for your clients.
There's no stone left unturned. I'm truly grateful that I made the decision to invest in myself and this program so that I can grow in my role as an OBM, and as a person. Thank you!
IOANA, OBM INSTITUTE GRADUATE
Empty space, drag to resize
Shar and Wade are incredible coaches who go above and beyond to support their OBMs as they pursue certification. Their advice and encouragement gave me the confidence I needed to take the plunge into business ownership. While so many journeys in life must be taken alone, it was refreshing to know I had experienced and caring guides by my side on this one! Choosing team OBMI was the best decision I could have made and wholeheartedly recommend them to anyone who wants to further develop their professional abilities.
KyRSTEN, OBM INSTITUTE GRADUATE
My experience with OBMI has been incredible. The skills I have learned have given my business the boost it needed. But it wasn't just the skills that made an impact, it was the community and the mindset shift that happened during all our calls and training throughout. I am forever grateful for Shar and Wade for opening up my eyes to the possibilities of this industry and for all their support and guidance along the way. My suggestion to anyone starting this journey or thinking of starting... JUMP ALL IN! I wish I had found this community earlier.
SALOME, OBM INSTITUTE GRADUATE
After spending 3 years in all kinds of training programs and certifications trying to find my true zone of genius, I finally found it in the OBM world. As I started going through the certification program with OBMI I was very impressed with the amount of access I had to the instructors / coaches to get my questions answered with real world experience and examples. They provided great support to build out my business so that I was able to obtain my first part-time client while still working my full-time corporate job. The content is substantial with so many "extra's" that I have everything I need to go out and be successful in this space.
KIM, OBM INSTITUTE GRADUATE
Empty space, drag to resize
It is never easy to make a career change, but OBMI made it possible. The OBMI team empowers you to be successful in the OBM program and in building a thriving business after certification
by providing you with live group training and unlimited support. This is the dream team and I can't thank them enough for the thorough training and encouragement."
YAMA, OBM INstitute GRADUATE
My learning experience with the support of the OBMI team has been incredible. Because of the OBMI team, I am confident that I can succeed. I even brought on my first full time client while in the program. Being a certified OBM brings with it too, the collaborative support of the certified OBM community and access to an enormous treasure trove of resources. Thank you OBMI.
AMANDA, OBM INSTITUTE GRADUATE
Having 2 young kids, I knew I wouldn't fit in a classical corporate role anymore. Coming from the corporate world as Project Manager, I have done couple of certifications already, but none of this can be compared with the OBM certification.
The support and guidance during the program from the OBMI team is outstanding.
YVONNE, OBM INSTITUTE GRADUATE
Empty space, drag to resize
Download the CERTIFIED OBM®
Program Syllabus
Enter your information below to receive a copy of the Certified OBM® Training Syllabus
I understand that by submitting my information I may also receive tips, newsletters and occasional invitations to trainings and offers from The OBM Institute (OBMI), and I can choose to opt-out at any time. All information is 100% private and will never be sold or shared in any form.
OBM Insiders Pro

Live Workshop Series
The Art of Networking Authentically
Networking for Clients
Build Your List Workshop
Build a Content Marketing Plan
Marketing in Tough Times
OBM Agency Roadmap
OBM Ambassador
Multiple Streams of Income

Data Dashboard & Metrics
Resource Library
Revenue Roadmap
Facebook Ads Program
Client Acquisition System
The OBM Consultant System
Mastering Discovery Sessions